About Us
Personal Finances Management, Inc., was founded in 1999 to provide caring, trustworthy management of day-to-day finances for older adults. Since then, we have provided daily money management services to hundreds of clients, easing the burden for extended family members and caregivers and improving quality of life for our clients. Whether we are sorting mail, helping pay bills, assisting with taxes, or providing one of our many useful services to those who can benefit from a daily money manager, we make sure that all of your loved one's financial needs are covered. We take care of it, so you don't have to worry.
Contact us to learn more about how you can benefit from our variety of money management services for older adults.
About Pamela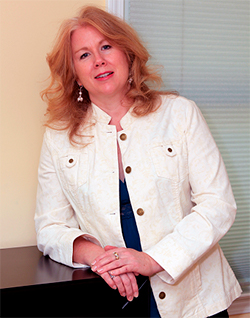 Pamela Nielsen, a Certified Daily Money Manager®, has spent the past 20 years honing her craft. She specializes in working with older adults and their caregivers, providing necessary management of day-to-day finances, caring support, and ensuring peace of mind. Pamela combined her background in banking with a psychology degree from The University of North Carolina at Chapel Hill to provide a holistic approach to daily money management. She founded Personal Finances Management to help her clients maintain continuity of their financial affairs, from managing cash flow to serving as an agent under their durable financial and/or health care powers of attorney. With a special interest in mental health and end-of-life issues, Pamela has volunteered her time as a crisis intervention hotline counselor, a hospice volunteer, and was a former board member of Project Compassion for 7+ years. She also served on the board of AADMM, the national trade association for daily money management, and assisted with the implementation of their certification program.
Pamela is married, lives in Chapel Hill and currently volunteers her time to UNC Hospitals.
Bank of America Corp., Assistant Vice President, Chapel Hill, NC - 1997-1998
NationsBank Corp., Consumer Banker, Chapel Hill, NC - 1987-1997
The American Association of Daily Money Managers - Member and former director for 5 years
Certified Daily Money Manager - 2007
The University of North Carolina at Chapel Hill - B.A. Psychology
About Linda
After a 15-year career in commercial property management, Linda Logan was ready to begin her next challenge. Many family members had asked her to help with financial management over the years, and she knew she had a desire to share lessons she learned during her parents' elderly years. After researching the field of daily money management, she knew she had found the perfect career. It was a natural transition to becoming a DMM. Throughout her property management career, Linda handled financial operations including budgeting, accounting, and payroll, in addition to building strong relationships with tenants. At Personal Finances Management, Linda is able to combine her financial experience, passion for working with older adults, and ability to develop strong relationships with clients by overseeing their financial needs. A North Carolina native, Linda is married and lives in Hillsborough. Her interests include Spanish language learning, reading, Mexican art and culture, fitness walking, and yoga.
Property Manager, Commercial Multi-Tenant Properties, Durham, NC - 2001-2016
Fuqua School of Business, Duke University, Durham, NC – MBA
Agnes Scott College, Decatur, GA – BA in Classics and Sociology